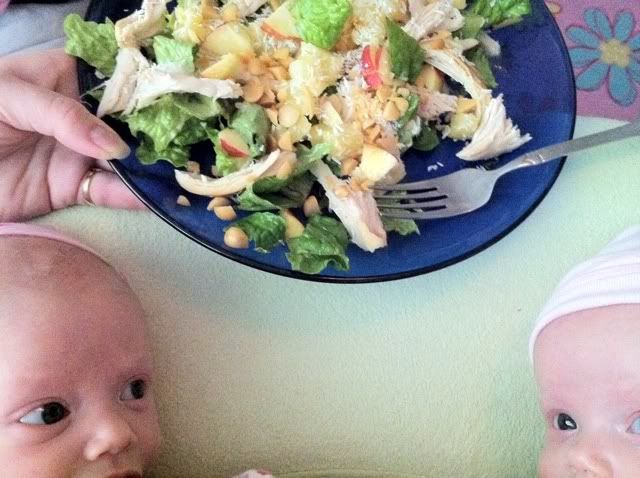 I have a standing lunch appointment with my girls. We're pretty tight.
In other news, our bathroom remodel is going well. Here is some of the creative tile-setting involved: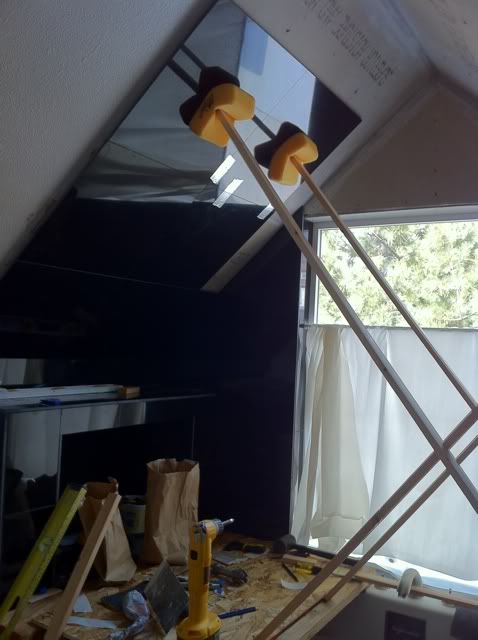 Getting back in shape after a c-section is no easy task. Things don't look quite like they used to, and my muscles are all stretched out from looking like this:
On a personal note, I am getting some excellent empathy training. My doc finally approved exercise two weeks ago. My first workout was last week and my abs are officially trashed. I can't even do a sit-up. C explained that my muscles are like stretched out rubber bands. I have never had a belly before, so it's a new experience for me. I am not dieting because my milk production is finally satisfactory, so given my choice of priorities, it will take a while before I am back to my former size.
I have managed to fit in eight Jillian workouts so far and recently added a light jog. I guess you could say that I get to have a real live Biggest Loser experience of my own! Needless to say, I will NOT be rocking a size 4 by my reunion in June (even if my some miracle I could lose the weight, my mega milk producers wouldn't allow for a top that size), but I WILL be the proud mama of two beautiful baby girls!