We recently returned from Moab, Utah where C participated in the Canyonlands 1/2 Marathon. He finished beautifully strong and pulled off yet another personal record. I keep telling him that he could do that same time in a marathon. He does have a marathon scheduled next month, but told me he will probably take it easy and just enjoy the run. You never know with that one.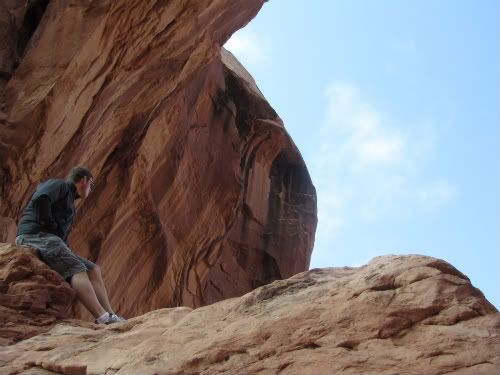 We took in some arches during our visit, and just enjoyed hanging out together. We shared entrees every time we ate out. It probably had something to do with the warmer weather. It always makes me less hungry. Or maybe it's just being in love...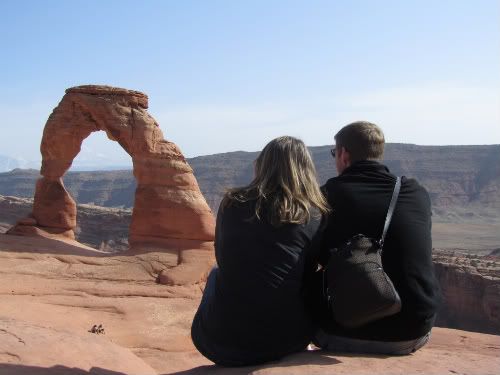 I decided to make my own arch while visiting the National Park. One of these two structures is still standing:
Can you guess which one it is?
Life is so full.