Epistle 1: The fate of the non-superstitious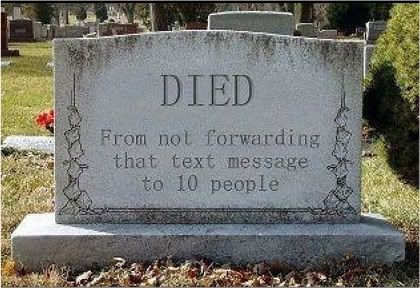 Nuf said?
Epistle 2: 49 and growing
Yesterday was a busy day. I had several returns and visits to make, so C offered his running compression socks to keep my feet from swelling. Alas, if only you could see the circus act it takes for him to put them on me, you'd be rolling on the floor with laughter.
My urgent errands included purchasing a stand for Penny so I didn't lose it when she makes messes. She is our mess-making training for babies, but I am eager to contain her enthusiastic eating style where she flips and tosses food across the kitchen. Who brought her home in the first place? Aye, that'd be me. SIGH.
I measured in at 49" this morning, which for some reason means I can no longer shave my legs. It is a sad day indeed, but trade that for sliding into week 35 with two 5 1/2 lb babies? I'm sold.
Epistle 3: When Labor and Delivery becomes my private getaway
I now visit my OBGYN every week, get an ultrasound every week, AND visit labor and delivery at the hospital every week. Friday evening C was working on a talk for church, so I wandered down to L&D and enjoyed a lovely chat with a young nurse while listening to my babies' heartbeats and watching my contractions on the monitor. I then sipped some apple juice and watched a favorite TV show while texting C. It was really quite enjoyable.
After my appointment C texted that if I felt up to it, a late-night snack might be in order, so I ran down to Zupas for the first time and came home with a healthy collection of eats, just as a gentle snow storm was settling in.
Epistle 4: To my Peanut and Cricket
Dear little ones,
I want you to know that I found you the best daddy ever. He's going to love you even more than he can imagine right now. I looked long and hard for him, but at last I found him, and then we just had to wait for the two of you!
I am sure I'll make many mistakes as I try to be the best mother I can be, but I will always know that I did one thing right, and that was finding your daddy. It won't be hard to guess that he will be your favorite, and that's okay with me because if I wanted it to be any other way, I would have picked someone who isn't a real live superhero, or funny, or FUN! or exciting! He will protect you and care for you even if it means giving his own life for you. He wouldn't give it a second thought, because that's just who he is.
I just thought you'd like to know,
Love,
Your mom