Thanksgiving was rather unique. C, whose many talents do not normally include cooking handled the meal for the first time ever.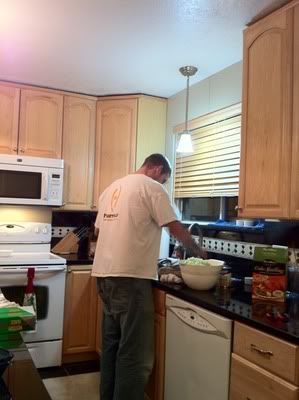 Dinner consisted of yam casserole, turkey, mashed potatoes, gravy, stuffing, rolls, salad, cranberry sauce, pumpkin pie, and more. He cooked, he served, and he cleaned while I kept my puffy feet up. As shown here, the normal puffy state of my feet and legs. It's kind of cool because you can push on my legs and they stay dented. The Cabbage Patch puffy state would really freak you out.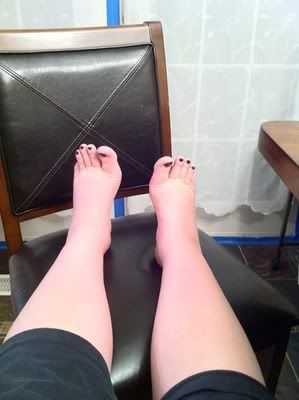 My dad and brother joined us for dinner, which was delightful. They left shortly after we ate so I could take a nap and watch a movie. It was the best day ever.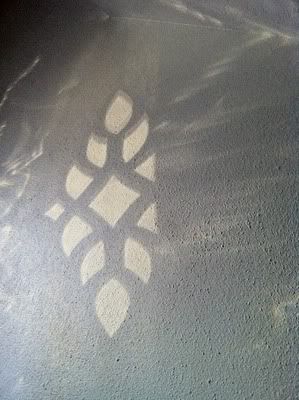 Black Yesterday was a perfectly golden day. We didn't race off to fist-fights and cat-fights over inexpensive electronics or camp out to purchase game consoles at 4:00 AM. We didn't drive angrily around treating other people like obstacles instead of human beings. We just took it easy and enjoyed the brisk, but sunny day.
For C's birthday I surprised him in bed with a Petit Four topped with a candle, presents, and his two biggest fans, Penny and Kawi. They really TRIED to get along, but wound up competing for his attention, Penny with kisses and snuggles, and Kawi with copycat yawns. Oh, and yes, that squawk at the beginning is Kawi telling Penny that he isn't happy she's snuggled up to HIS C.