I was in a bit of a funk today. I have been missing the Northwest lately. There are some things you can't do in the Northwest. You can't walk in your Vibrams to Pikes Place Market without the risk of getting your feet wet. You can't count on a perfectly sunny day or dry camping conditions when you visit Mt. Rainier to roast marshmallows. You can't travel to the most beautiful parts of the state without taking a ferry boat. You can't find half-naked men and women basking like baked potatoes in the sun on Northwestern beaches. You can't avoid crowds of unique and unusual persons while visiting the "foodie" district.
Come to think of it, those are the very reasons I DO like the Northwest. Oddly, I feel a little homesick not having visited there this year. My conference was one deterrant, and then a new job, pregnancy, well, there are a few reasons we haven't made it there this year. I decided I needed to find a little piece of Seattle to tide me over.
While traveling home from a short trip last night, I passed what appeared to be a potential foodie joint. I stopped by an interesting looking bakery, but found that my high expectations were dampened. It was a far stretch from Sluy's bakery in Poulsbo, but I managed to locate something worthwhile (white, powdery, Argentine pastry filled with dulce de leche).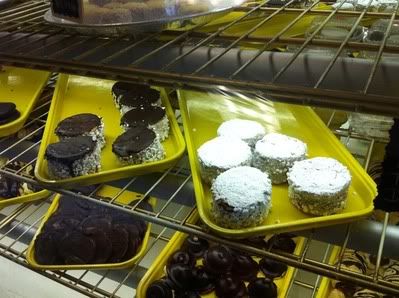 On my way to the bakery, I also noticed a new Thai restaurant.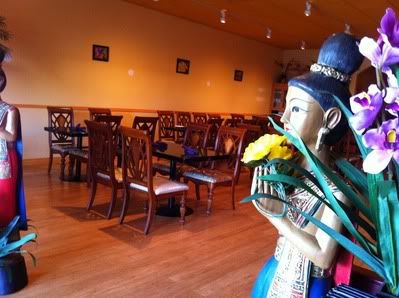 It looked reasonable, and very clean, so I stopped in for an order to go. It wasn't Long's Vietnamese restaurant, (below), but...
their Massaman Curry was delicious.
Finally, I was craving a huckleberry cone from Steamers something crazy. Here, too, came the compromise. While driving home, behold! Arctic Circle was offering Huckleberry shakes!
It wasn't quite the same (Steamers cone below),
but scooping the huckleberry shake into a reasonably tasty waffle cone (not from Arctic Circle) was a decent substitute. Unfortunately, cookie-monster Penny photo-bombed my pic, but somehow it made it look a little more tasty.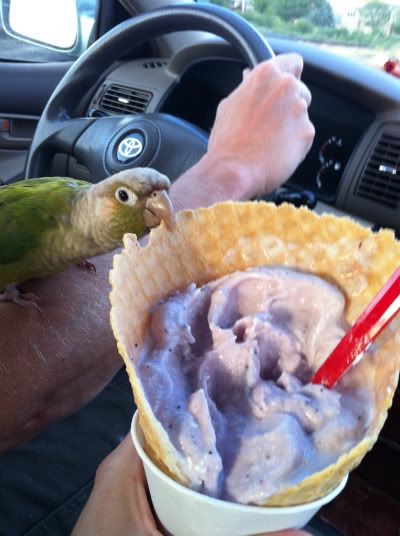 Aaand... let's just be honest, locating a group of eclectic, diverse, unique, and unusual individuals near my home? Well, you can't have everything...