I work for a Silicon Valley company, but have the great privilege of also working from home since I live in close proximity to a critical affiliate relationship. It's the best of both worlds. My company is so good to me that it's hard to find the words to describe. My recent trip to the Silicon Valley was delightful and productive, minus the torture of being a pregnant woman trapped in a tiny airplane seat. I stayed at the
Sofitel
while visiting and in addition to taking in some networking opportunities, I also enjoyed
room service
since no other restaurants were in the pregnant-woman-on-foot vicinity.
I took a car straight to work. The work environment is a perfect reflection of one of its designated rooms, complete with Yoga mats, air plants, and a peaceful view of the outdoor gardens: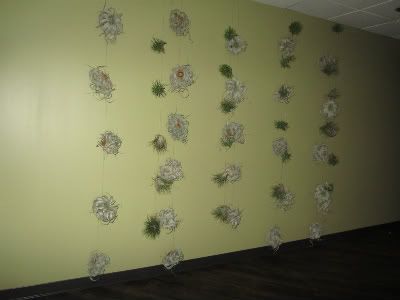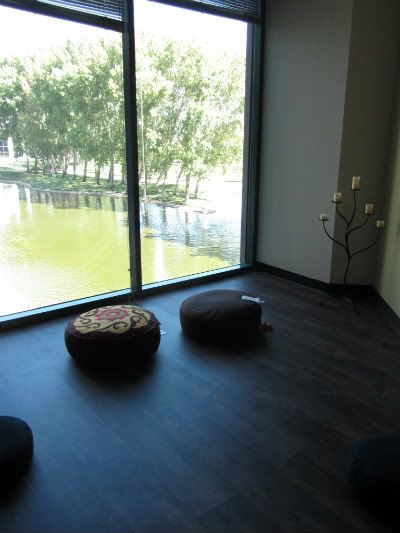 Visiting the Silicon Valley is like going to an enormous workplace where everyone is mentally running at full capacity all of the time. Most employers try to find ways to keep employees at work all of the time, and will even pay you more if you live within 10 minutes of work. Employees are treated rather well. I have seen more Porsches, Audis and Beemers in a collective space along with chaufferred luxury Towne cars this week than in a year.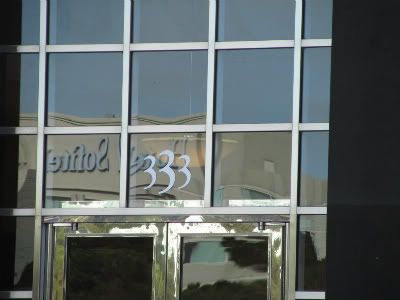 During my visit I addressed a large group of some of the brightest minds, all graduates of Stanford or Harvard, and all new employees of my company. I presented what my team's role is in the company, and quite frankly thought that they would be bored to tears. Our session went 30 minutes long because they were so interested and asked so many questions. It was so refreshing! I realized that I have a deficiency of truly mentally stimulating conversations in my life.
I always look forward to the fabulous on-site work environment, but I am always grateful to return to my own Zen home, complete with hammock, husband, and birds content to perch on my shoulder while I flit around the house.